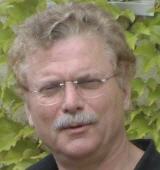 Dr. Richard Waxweiler
Welcome to the Waxweiler family genealogy site.
Waxweiler families live in Europe (Belgium, France, Germany, Luxembourg) and USA. They speak english, french, german and flamish.
Overview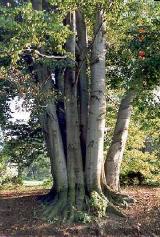 Here on this site you will find my introduction,
some information about the history of the family (still in work),
a bibliography of scientific and other publications of Waxweiler authors and from other authors about Waxweilers,
a short introduction of Waxweiler village in the Eifel, of which our family name is derived,
a nametable on the base of family recources 1683 - 1920 with names of persons and theirwith associated dates, places, and events out of the region southern Eifel, Trier and Luxembourg. Here genealogist can find interesting names (still in work).
You find links to other genealogically interesting sources and the possibility to write me an email or to write into the guestbook (all in work).
Since July 1999 online.
The actual design of this site is the second version and since October 23rd, 2005 online.
Last update Mittwoch, 2. Juli 2008 at 17:21:48 o'clock.
Visitors since 9.12.2006: